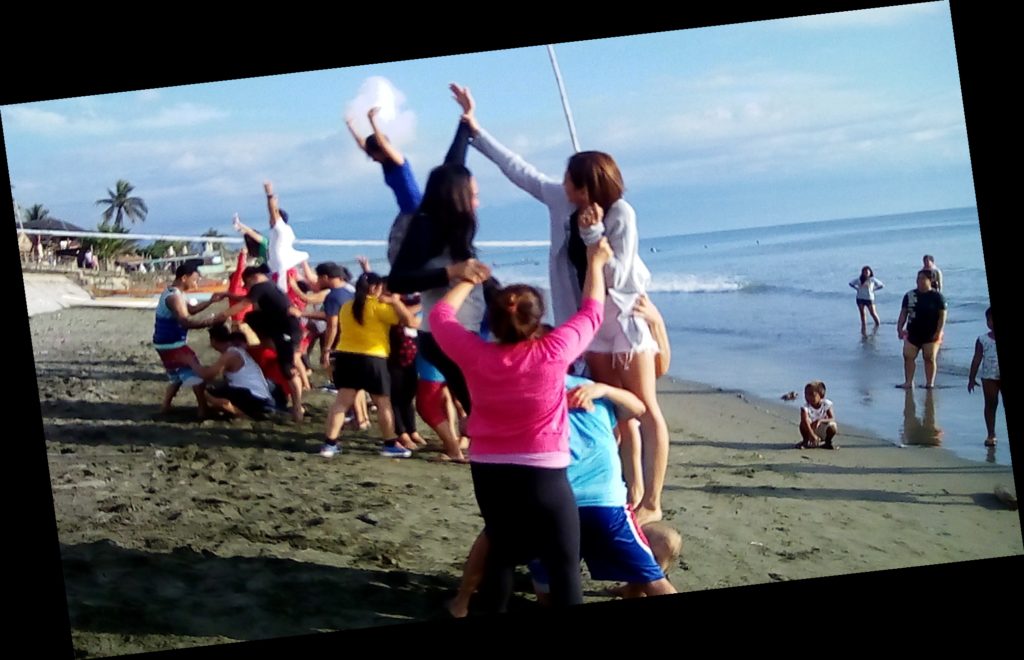 QUEST FOR GREATNESS
Cabuyao City hosts 2017 Summer Grand Slam
Aiming excellence in sports, Cabuyao City Mayor Rommel A. Gecolea together with ASAPHIL- Cebuana Lhuillier Association initiated the 11th Summer Grand Slam National Open Fast Pitch Softball Championship held at Cabuyao City, Laguna, May 21-27.
Mayor Gecolea, who was once a member of Philippine Team and a great softball player together with Sports Committee, led the opening ceremony and the enlisting of teams joining the event.
"As the father of our very own city, it is an honor and privilege to lead this national sports event which aims to hone the talents and instill discipline, teamwork, and sportsmanship among our players. With the help of ASAPHIL –Cebuana Lhuiller Association personnel, Baran-gay captains, coaches and officials, principals, and other sports enthusiasts, we will surely produce competitive players in the global sports arena."
Meanwhile, Mr. Rolando Rivera, Board Member of ASAPHIL –Cebuana Lhuiller Association challenged the coaches together with their participating teams and expressed his gratitude to the host city.
"We hold this kind of event to choose truly blooded Filipinos who are actually great in this field .They shall represent our country to compete in World Cup and other International Games. I believe that they are better than anyone else, they deserve to fight for own flag, I am also grateful to our Honorable Mayor Atty. Rommel Gecolea and his constituents for the warm accommodation" Mr. Ronnie Rivera said.
Different teams composed of Philippine Air Force, Philippine Army, Antipolo – Hinulugang taktak team, CentradeBulacan, Ateneo, Nueva Ecija – Cabiao, Cabuyao Transformers, Optimus Prime, Megatron, University of the East, Makati, Manila Ba-tangPinoy 1 and 2, U.P Diliman, Rizal Technological University, National University, Ateneo De Manila Univer-sity, Unversity of the Philippines, Dasmarinas, Imus Cavite, Adamson University and the Philippine Team set to partake in the 7-day event.
The program ended with the ceremonial ball throw led by Mayor Gecolea and the representatives of the different teams.
Lady Transformers scrape past Dasmarinas City, 6-0
      Cabuyao City Transformers hammered out Dasmarinas City batters with a commanding 6-0 win to open up their onslaught in the 11th Summer Grand Slam National Open Fast Pitch Softball Championships at Banlic, Diamond Field, May 21.
The Transformers had their first run coming from Mary Berabe to start burying their offensive domination inside the diamond, yet they became reliable on defense.
Furthermore, Cabuyao managed to translate runs at bottom fourth lead by slide of Krizzel Diaz and Avegell Noriza to keep the momentum on their side.
"Kung ano yung sinasabi nung coach naming ginagawa lang namin at nag focus
kami sa depensa" Noriza said after the game.
Still not finished, the home team created more separation as Diaz registered 2 RBI to send Noriza and Rose Alinsod home to seal the game.
"Satisfied na ko sa performance naming kahit may pagkukulang pa sa opensa, at lumaban talaga kami as a team" said Diaz, who was chosen as a player of the game.
On the other hand, Dasmarinas batters were looking to back against Manila Team 1.